One of the most innovative features of Neuron is the interaction between the building's 3D BIM model and real-time data captured automatically from building management systems and air-conditioning (HVAC) systems using open protocols including Building Automation and Control networks (BACnet) and Modbus. By clicking on an item in the 3D BIM model, operators can visualize specific parameters and statistics for the item through interactive and responsive dashboards, making building performance data more transparent and insightful.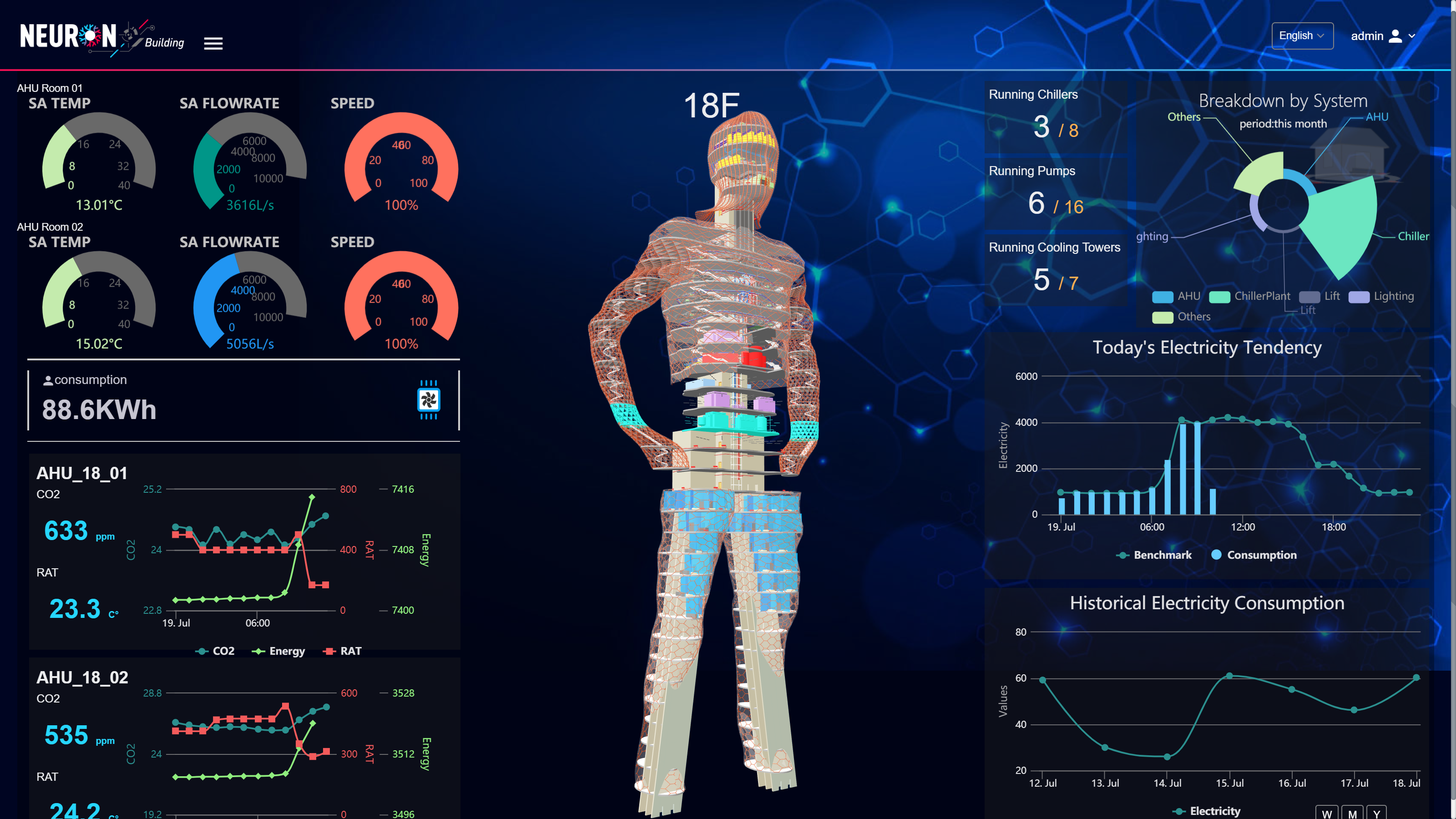 Various model display effects enhance user experience and provide a more comprehensive understanding about the building performance.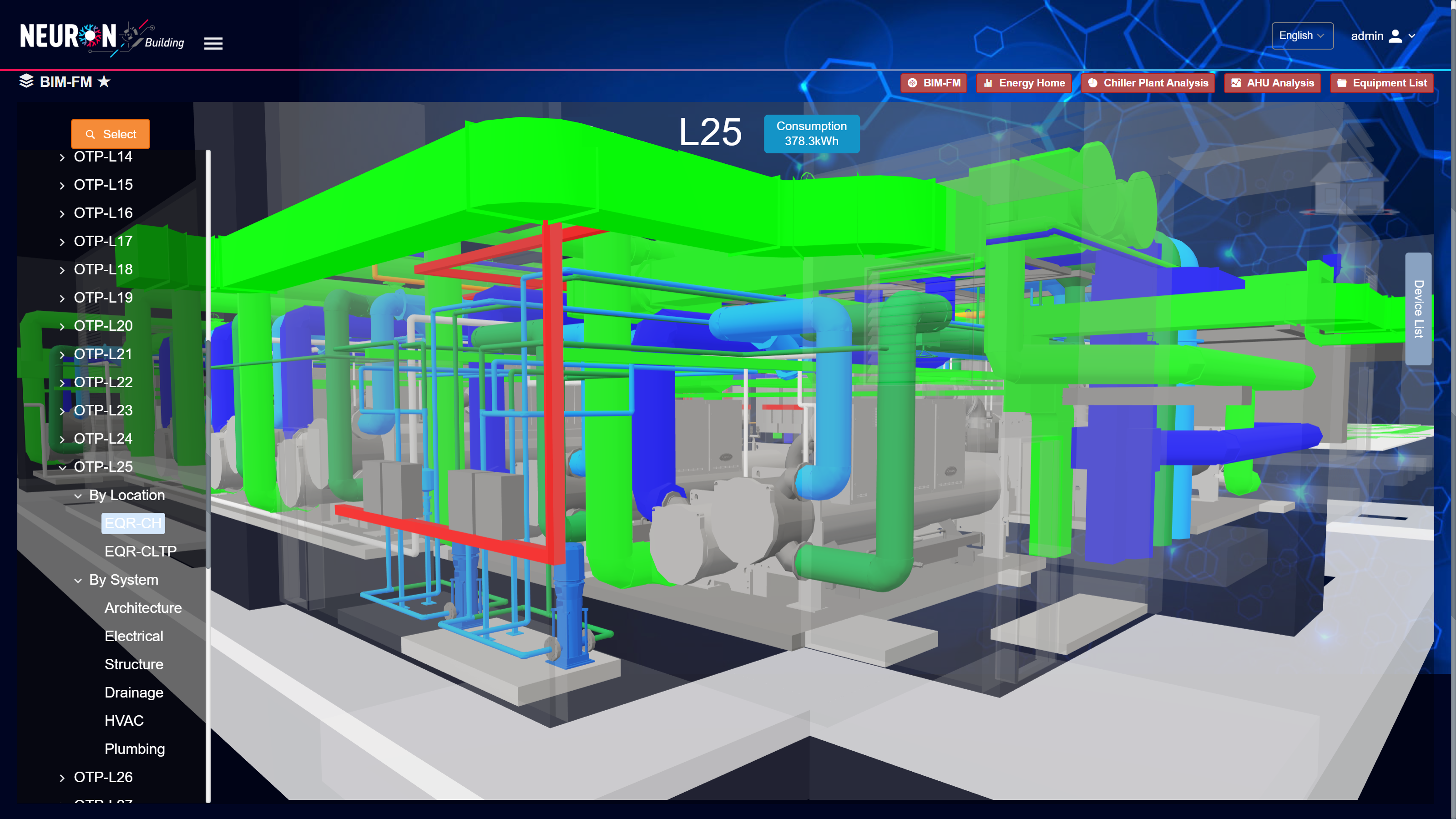 3D BIM also further improves the capability of real-time monitoring of building system parameters. By capturing changes in the dynamic environment, it will be feasible for the integrated platform to generate timely responses to abnormal or threshold triggers, and thus reduce energy consumption or service interruptions.